Largo Music Course Directors and Tutors
Richard Ingham - Course Director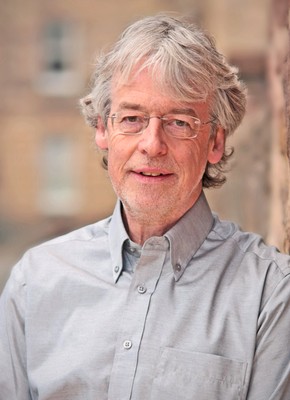 Richard has built up an enviable reputation over many years experience in leading courses for adults. A very friendly atmosphere is guaranteed, one in which performing and technical skills are developed through ensemble coaching. You'll leave the course a better player, a more experienced player, and have a lot of fun on the way.
Richard has been leading saxophone courses for nearly thirty years and has a huge library of music for duos, trios, quartets, quintets, sextets, septets, octets, nonets, 12-piece ensembles and more. As well as being a highly regarded player and teacher, he is active in the fields of classical music, jazz and commercial music, a breadth of experience he brings to all his teaching.
In 2012 he was the Director of the XVI World Saxophone Congress, in St Andrews, the first time this triennial event had been held in the UK since 1976. He is a member of the Comité International du Saxophone. He is Honorary Professor of Jazz Education at the University of St Andrews, and former Composer in Residence and Fellow in New Music at the university. He is joint President of the Clarinet and Saxophone Society of Great Britain, and editor of the Cambridge Companion to the Saxophone (Cambridge University Press), a standard text in universities and conservatoires throughout the world. Richard took part in and advised on the recent BBC Radio 4 documentary about the saxophone The Devil's Horn.
Richard has given many recitals in the UK and throughout the world, including the USA, Canada, China, India, Europe and Thailand, as a soloist and with chamber ensembles. He was a member of the Northern Saxophone Quartet for 26 years, and is now a member of the Scottish Saxophone Ensemble, Trio Verso, Strangeness and Charm and the Auricle Ensemble. He conducted the National Saxophone Choir of Great Britain on tour in China and the Czech Republic. He has recorded albums as a soloist and chamber musician, his latest albums being Notes From a Small Country (solo saxophone, wind synthesiser) and Mrs Malcolm (Scottish Saxophone Ensemble). His works for saxophone quartet Mrs Malcolm, Her Reel and Walking The Cowgate were recently featured in the Edinburgh Fringe Made in Scotland series.