Largo Music Course Directors and Tutors
Richard Ingham - Clarinet / Saxophone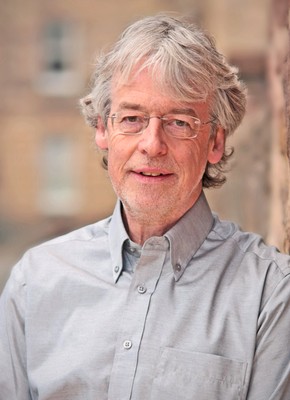 Richard studied music at York University, and enjoys a busy and varied career which combines teaching, composition and performance.
He is in great demand as a course leader and tutor. He has featured on our event for many years and his numerous annual residential saxophone courses have proved very popular. He directed the first saxophone residential courses at Benslow (Hertfordshire), Knuston Hall (Northamptonshire) and Alston Hall (Lancashire). Having been Leeds College of Music Professor of Woodwind., he is now Fellow in New Music and Composer in Residence at the University of St Andrews where he founded and has directed the Distance Learning Jazz Courses since 1994. He is jazz tutor and twentieth century music history tutor at St. Mary's Music College, Edinburgh. He was formerly saxophone consultant at Wells Cathedral Music School and the Royal Welsh College of Music and Drama, and was Director of Music at Wakefield College. Richard's own saxophone studio has produced many award winning advanced student performers, including the woodwind finalist in BBC Young Musician of the Year, 2000 and a recent winner of the Young Scottish Jazz Musician of the Year. He has lectured in South East Asia and India and edits the Cambridge Companion to the Saxophone (Cambridge University Press, 1999), which was also published in Chinese in March 2007.
A prolific composer, Richard has several works in print and his works receive regular performances throughout the UK and further afield - to name but a few: the wind quintet, Nine Pieces for Five Players, premiered in Cambridge (2006); Peter and the RTO for narrator and orchestra, premiered in Edinburgh (2002); From Pennan to Penang, a suite for soprano saxophone and accordion premiered 2004, one of its movements, Ballyfa Evening for solo soprano saxophone, is often performed, most recently by the Irish saxophonist Gerard McChrystal; the St Andrews Suite for jazz orchestra (2004), its central movement, Mrs Malcolm, Her Reel (Funky Freuchie), is often performed throughout the UK in various chamber ensemble arrangements; Taj Mahal; From the mountains to the sea; both for sax and orchestra; the sax quartet Through a Landscape (2005); Drift o Rain on Moorland Stane, music with poems by Marion Angus was premiered in St Andrews as part of the Stanza Poetry Festival in March 2007, and was nominated for the British Composer Awards in the same year; Nature Morte au Panier for solo viola; premiered by the virtuoso Kugel in 2009.
Richard is a member of the Scottish Saxophone Ensemble. As a solo performer he has broadcast and performed many items of the solo repertoire in the UK and abroad, including recitals in Spain, Poland, Canada, Ireland, USA, Slovenia, India, China and Japan. Richard has also performed on the Yamaha WX7 midi wind controller.at the National Theatre, London. Richard has appeared as performer and conductor at World Saxophone Congresses since 1985, and was Director of the Congress in St Andrews in 2012.