Largo Music Course Directors and Tutors
Eliot Murray - Big Band Tutor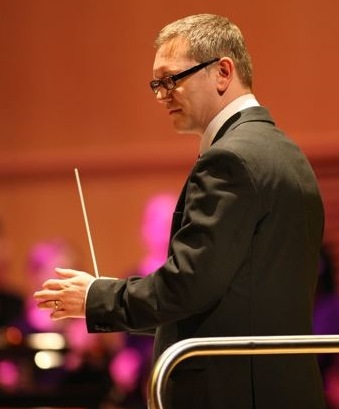 Eliot Murray has been involved with big bands in one way or another for most of his life. He made his conducting debut at the age of three with Scottish legend Tommy Sampson. He was a member of the hugely successful Fife and Strathclyde Youth Jazz Orchestras in his teenage years and then began a long professional association with Tommy Sampson.
Eliot has led his own big band for over twenty years, regularly performing all over the UK including a long association with Gleneagles Hotel. He was also the musical director and pianist for the Royal Scottish National Orchestra big band for seven years which saw him work with many British jazz greats including Bruce Adams, Jacqui Dankworth, Claire Martin and many others.
Eliot is also an experienced arranger. His music has been played by the bands of John Dankworth, James Morrison and Syd Lawrence. He regularly works with the BBC Big Band and has directed them on many occasions, most recently with Curtis Steigers at the Edinburgh Jazz Festival. He has had over eighty arrangements broadcast on radio 2.
Eliot is very proud of his education work. He has been an instrumental instructor in schools for thirty years teaching woodwind and guitar. He led workshops and a big band for the Strathclyde Arts Centre from 1992-2007 and has directed thirteen award winning youth ensembles. He has been a tutor on the summer jazz courses run by Richard Michael and NYJOS since 2001. Eliot has also been a staff member of the universities of Strathclyde and St. Andrews as a vocal tutor.