York Wind Chamber Music
4 - 11 August 2018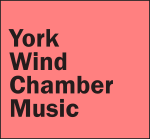 The Course
4 - 11 August 2018
Our residential course for wind musicians (flute, oboe, clarinet, bassoon and horn) has run each year for the past 32 years. Between 50 - 60 musicians take part. Our resident string quintet and pianist enable a vast repertoire from trios to wind symphonies to be explored under the tuition of some of Britain's foremost professional musicians. The world class event has in the past attracted talented participants from across Europe and the United States.
The course runs as three ninety minute sessions each day -- two in the morning and one in the late afternoon. We provide an extensive library of chamber music which is also available for use by participants in non-tutored sessions in the afternoon and evening. Many participants bring their own libraries which they are happy to share.
Bookings for the next event are being taken now - see below. Playing starts with informal groups on the evening of the first Saturday and ends after breakfast on the following Saturday, after the very informal final concert on Friday evening.
Playing Standard
To attend this course we ask that participants should be at least around Grade 8 standard or above.
The Accommodation
We will be using the internationally renowned Music Department at the University of York. The facilities provide a variety of music rooms of different sizes which suit our needs perfectly. All accommodation rooms are en-suite in a modern residential block next to the Music Department and meals are in a college very close by. York Conferences
The Tutors
Undoubtedly, it is the tutors that make our course unique. All combine an extensive professional experience at the highest levels with tutorial ability which is capable of stretching the best player and with understanding and humour which recognises that the week is first and foremost a holiday. The tutor/student ratio ensures that all sessions are thoroughly coached.
The Players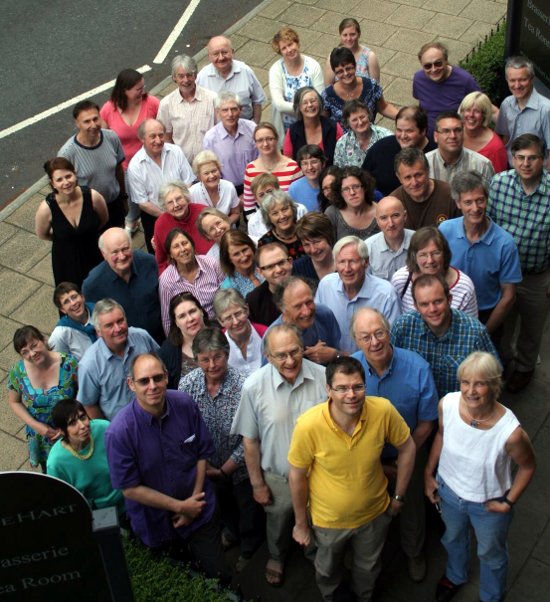 Photo by Rachel Evans
Quotes
"Another fab week! Thank you both, and for all the endless preparation and adjustments and readjustments in advance that we don't ever see. Great music, great tuition, great fun, and great playing — what more is there to want?! Have a good year — only 50 weeks to go……!"

Liz (A regular attendee of the course)